Shanti- Thermic Fluid Heater is a forced circulation system, where oil is heated in radiant and convective coils which is circulated through a pump to the process and same oil is reheated . The thermic fluid heater is manufactured as per latest technology to ensure optimum thermal & combustion efficiency. The furnace is designed in such a way that it can efficiently handle low calorific value fuels like rice husk, saw dust, GN shell , wood , coal etc. and the higher heat flux ensures better heat transfer. Its valves and controls are designed for smooth and safe operations.
Construction:
Shanti Solid fuel fired Thermic Fluid Heater assembly consists of concentric helical coils housed in a sturdy shell. The coils are manufactured out of superier BS: 3059-68/PART-II / Seamless Pipes . The plates are cut to close tolerance on automatic flame cutting machines and are welded as per standard codes.
Model Name : Shanti Therm
Model No : STF-SF Series
Fuels : Coal / Wood / Husk / Agrowaste / Wood Waste ,
Shanti- Thermic Fluid Heater
Capacities
Heat Output Capacity : 100000 Kilo calories to 40,00,000 Kilo Calories
Firing Mode : Manual & Mechanical
Features
Use of superier Boiler grade raw materials like Pipes / Tubes ensure durability and long life
Suitable for process requiring higher temperature
Out side the perview of IBR / 3rd Party Inspections & registrations
More grate area & volume & heat transfer area ensures rated output
Air pre-heater provided for higher efficiency
Temperature as high as 280°C
No corrosion or scaling & Water require
Negligible maintenance downtime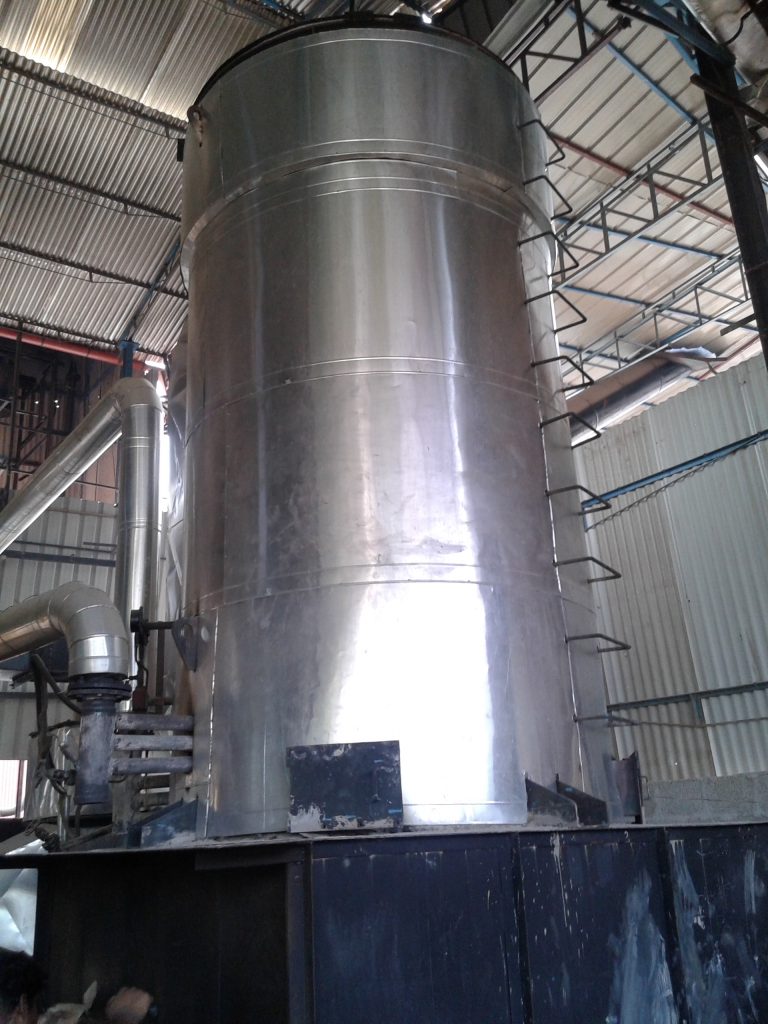 Shanti- Thermic Fluid Heater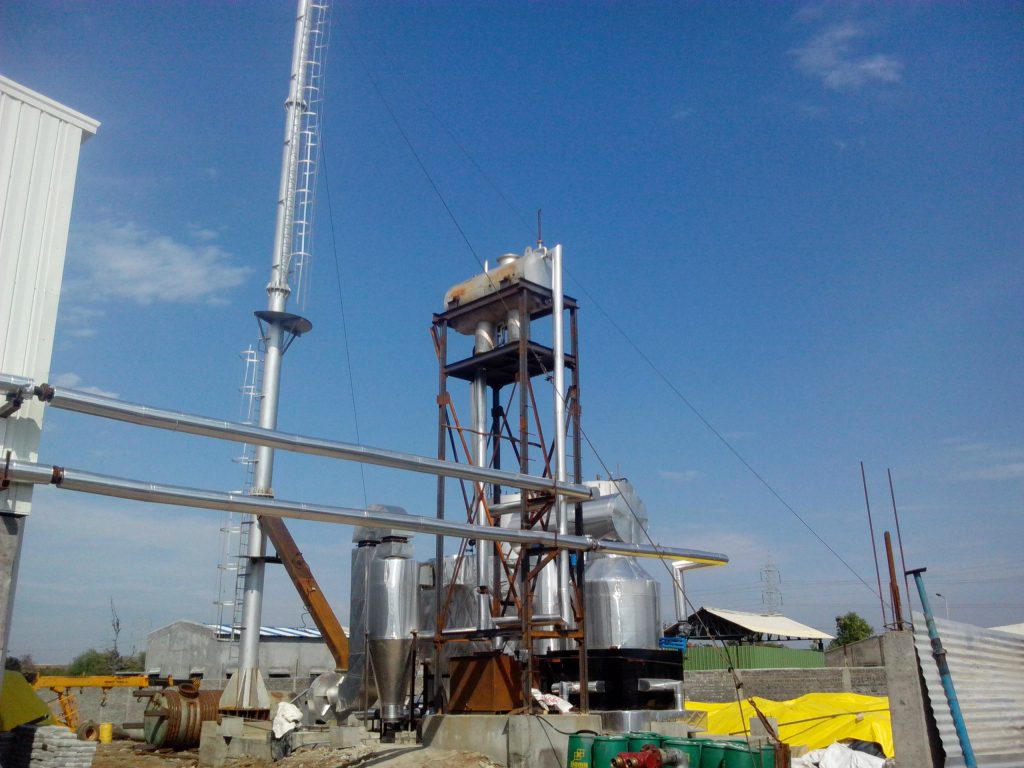 Shanti- Thermic Fluid Heater
Applications
Shanti Thermic Fluid heaters are ideally suited for processes where higher temperature is required like Plywood dryers , Food process industries , solvent plants , pharmaceuticals etc.