Keeping the ever increasing fuel cost , Shanti's Internal Furance Packaged Skid mounted Solid Fuel fired Steam Boilers are optimally designed to give maximum operational efficiency to our Boiler users . These boilers are are smoke tube , three pass , multi tubular wet back in design for achiving maximum operational efficiency . These Boilers offer flexibility on the usage of multi fuels like Coal , Wood , Wood Waste , Briqquetes , Coconut & ground nut shells.
Model : Shanti Solid-Flame Boiler
Model : SF Series ( WB/SWB/DB)
Fuels : Wood , Wood waste , Coconut & ground nut shells , Bio mass Briquettes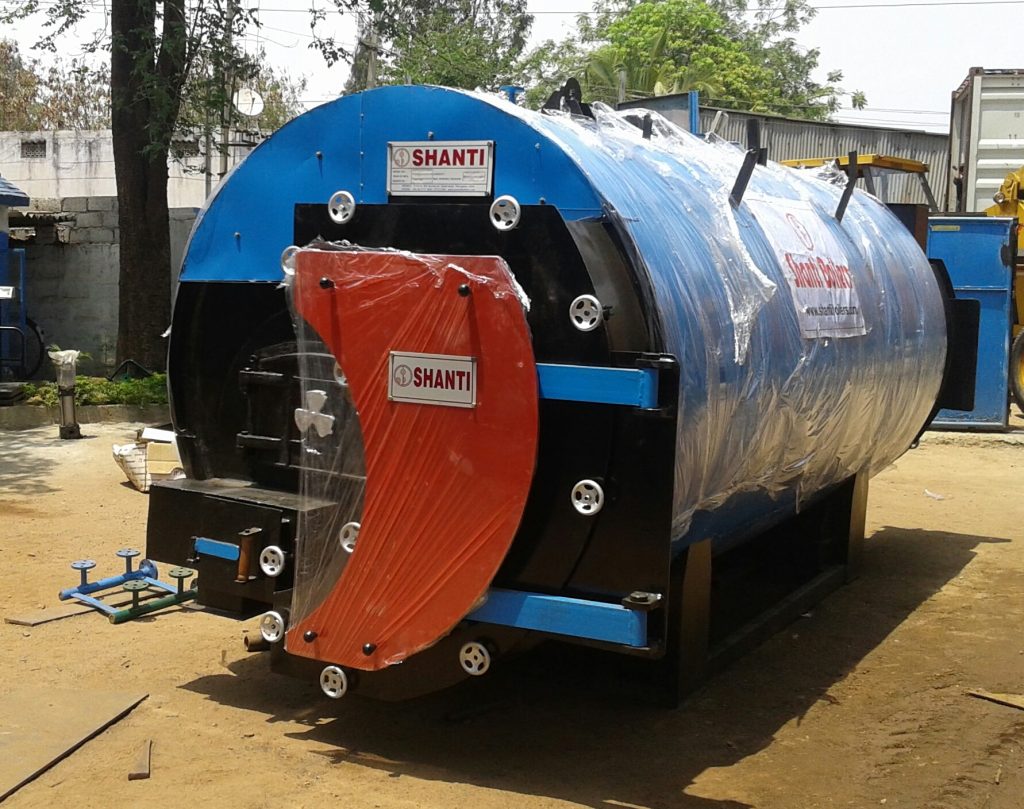 Capacities
Evaporation capacity : 300 kg/hr. To 5000 kg/hr.
Working Pressure : 7 kg/sqcm, 10.54 kg/sqcm to 17.5 kg/sqcm
Firing Mode : Manual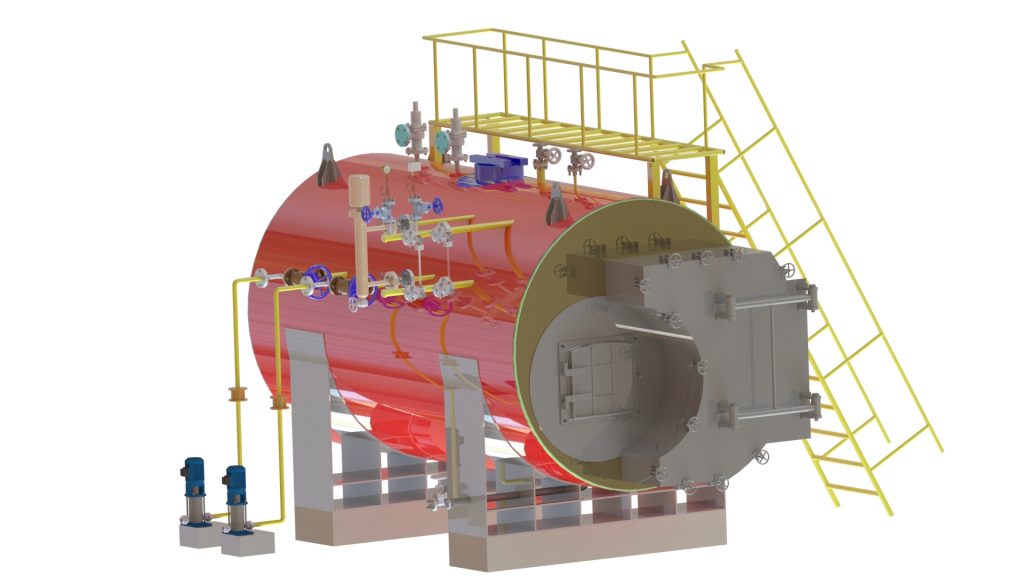 Features
Skid mounted ensures negligible site work .
Higher steam space to ensure dry steam
Optimal heating surface for quick steam output
Optimally designed tube nest in 2nd & 3rd Pass to derive maximum efficiency
Easy access of maintenace and tube cleaning
Balanced draft design for efficient combustion of fuel in furnace
Use of superier quality valves and fittings ensure durability and negligible maintenace
Single and Twin furnace design avaliable
All safety interlocks for safe operations
Applications
Suits all industrial applications like dyes, drugs & pharmaceuticals, chemicals, food industry, paper & plywood, agro based industries, dairy and other process industries.