We are a "TOTAL HEATING SOLUTIONS COMPANY".
Shanti Boilers is an established and reputed name in design and supply of Industrial Boilers, Pressure Vessels, Pollution Control Systems and Balance of Plants. We provide highly efficient Heating Systems. We are first to manufacture Boilers in the state Andhra Pradesh and Telangana.
Shanti Boilers & Pressure Vessels P Ltd ( Formerly Jayanth Welding ) came into actual existence in 1939 with the vision of our founder Late PB Trivedi as Boiler repairs in the state of Nizam , Over the years the organizations evolved today with over 50 years of engineering Boilers , we started manufacture of industrial Boilers in 1986 and from then on our Vision has evolved year on year. Today with over 50 years of experience the company has grown mutli-folds and is now an established brand in the Industry.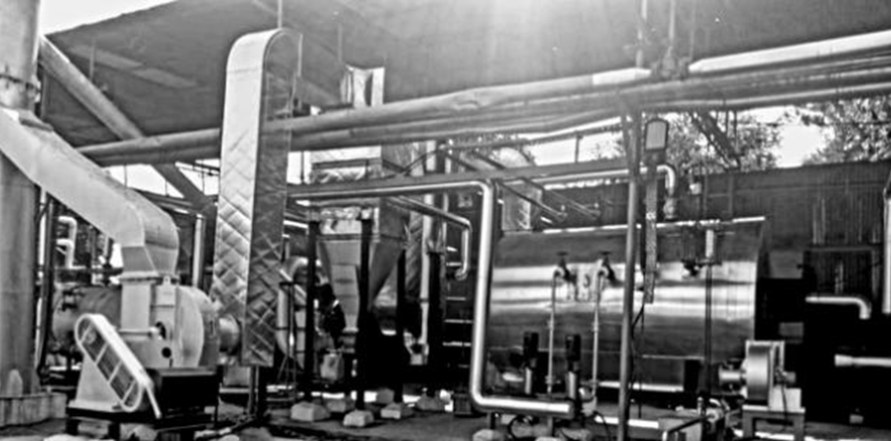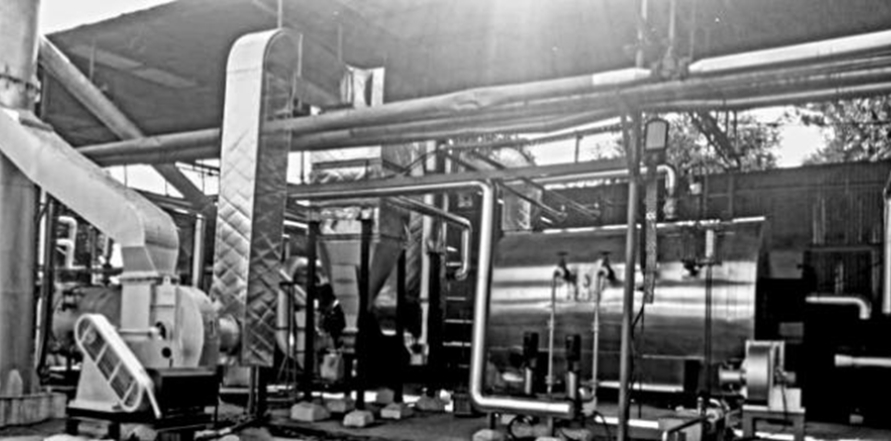 Shanti Boilers & Pressure Vessels P Ltd is a professionally managed business group and has a very competent and professional team, our strength comprises of technically qualified people both at management levels and at the executive level.
Our Business mission is to provide "Maximum Efficiency and Sustainable Solutions in Energy" through our products and services.
With over 4 decades of experience in the process industry Shanti Boilers & Pressure Vessels P Ltd has a proven track record of supplying boilers and has integrated solutions for project requirements for a wide range of industries such as Drugs, Pharma, Chemicals, Plywood, Rice Mills, Paper, Dairy, Food Processing, power plants, packaging and many more areas where process activities are undertaken
Our Mission
Our mission is to provide our client with "Efficient and Sustainable Solutions in Energy through our Products & Services" & "To be the most respected brands and preferred company in our Industry".
About Shanti Boilers
Customer needs – First and Foremost:
At Shanti Boilers, we understand the genuine customer requirement and that helps us to develop products & systems that are more feasible. Product innovation and Up gradation are kept in mind, always as per the changes in the user industry. Our list of satisfied clients are from a wide range of industries with over 1000 installations around the Globe.
Service – A commitment on our part:
Every Boiler sold, is backed by prompt service support, by our highly involved service team. Trained professionals are always available to respond to customer queries. We offer wide range of services right from Selection of Boilers, Design of Pipeline sizing and layout , Energy Audits , Breakdown services and Boiler repairs and overhauling.
Core Areas:
INDUSTRIAL STEAM BOILERS ( WOOD / COAL / OIL / GAS FIRED )
THERMIC FLUID HEATERS / OIL HEATERS ( OIL / WOOD /COAL)
HOT WATER GENERATORS ( WOOD / COAL / OIL FIRED )
PRESSURE VESSELS
CO- GENERATION SYSTEMS
DUST COLLECTORS // BAG FILTERS
ECONOMISERS // CONDENSATE RECOVERY PUMPS
STEAM PIPELINE FABRICATIONS & ERECTION
WATER TREATMENT & WASTE WATER TREATMENT PLANTS
INDUSTRIAL BLOWERS ( INDUCED DRAFT FANS / FORCED DRAFT FANS
ANY CUSTOMIZED HEAVY FABRICATION JOBS
OUR SERVICES
Boiler Selection & EPC for:
Corrugation 5/3 ply Automatic Plant
EPS / Thermocol Plant
Plywood Industries
Milling & Paraboiled Rice Industries
Looking ahead:
With its foray in exports, the company is showing a robust future growth. Another manufacturing unit is planned to be set up to meet the demands of fast industrial growth in our country with latest Latest technology in Boilers, Best Manufacturing practices.
QUALITY POLICY
We at Shanti Boilers & Pressure Vessels P Ltd are committed to "Achieve Excellence in Quality Standards "as per Global Standards.
We shall strive to create an Environment, where each Employee contributes, to all aspects of our business process.
We shall strive, for Continuous Improvement to achieve "Total Customer Satisfaction"