Sharing one of most interesting Projects taken up around the same month and same time last year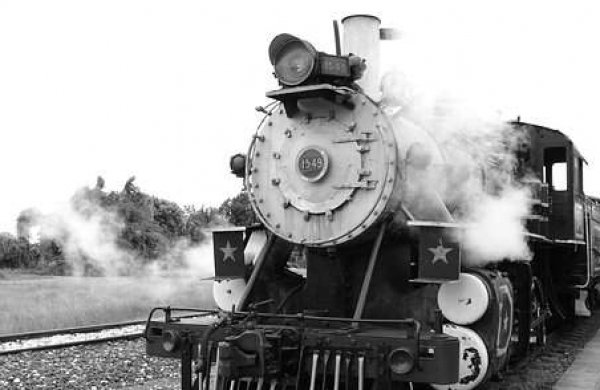 It was this day 12/07/2019 our organization received a call enquiring for repair of a Boiler used in Steam Engine at Jamalpur Railways manufactured in the year 1919. We manufacture new Boilers, as such, this enquiry would have been generally dropped.  However, being an unusual enquiry of repair of almost 100 years Boiler fitted on a steam Engine, it was informed to the Authorities DME at CENTRAL RAILWAYS LOCOSHOP, JAMALPUR for relevant details of the repair work.
Their objective was to keep the old heritage intact and run the Old Locomotive. We were informed that they are not able to find any competent company to undertake the work to revamp the STEAM ENGINE made in 1919 by a British company . The wanted to commission the steam Engine on the occasion of  100th Anniversary Celebrations at Jamalpur Railways Yard.
On request from a Sr. Manager (DME ) Railways, we decided to help them out.  Our senior team member visited Jamalpur Railways (Loco Yard ) inspected the Boiler. It was 100 years Old Boiler fitted inside the Wooden Cabinet with steam Engine on a locomotive.
Comprehensive technical Report was made after the visit. As per rules of the IBR Act the Boiler is to be de-rated every 15 years by 5%. On measuring the thickness it was observed that the plates had pitting on surface and not fit to use.
We submitted the report, but the DME felt that, that we have to find a solution to run the steam engine and made a special call and requested us to find a solution. We decided to take up the challenge and made a new Boiler at our works, matching the Dimensions, Specifications, Ratings and all Characteristics of the 1919 Boiler made in England.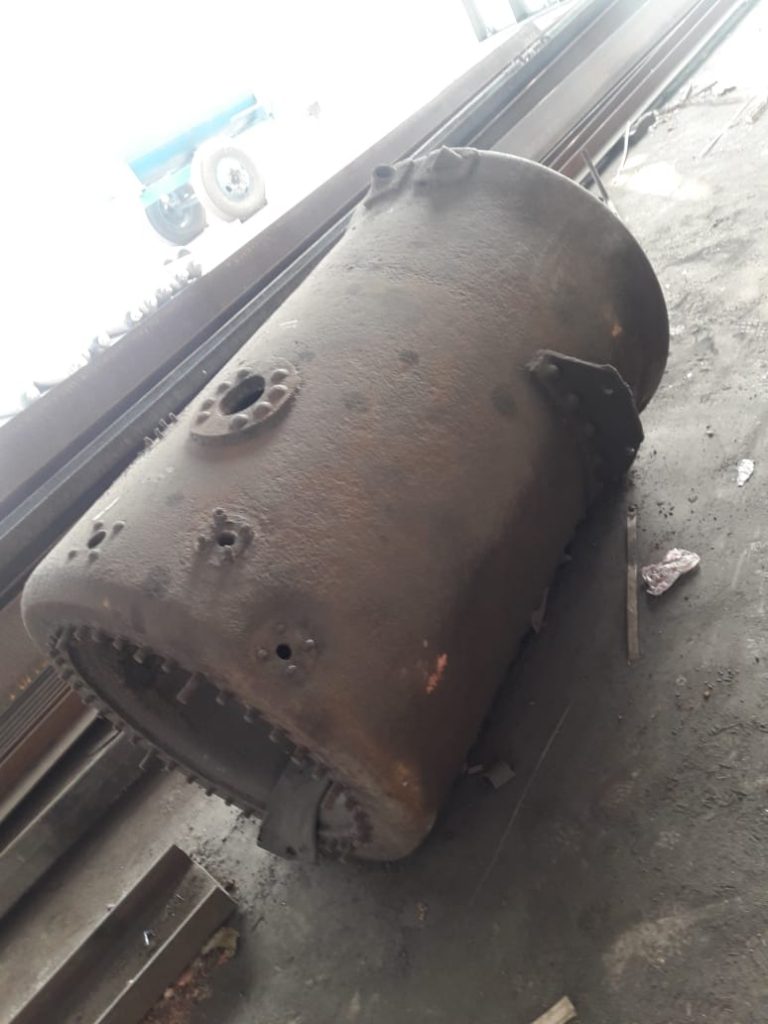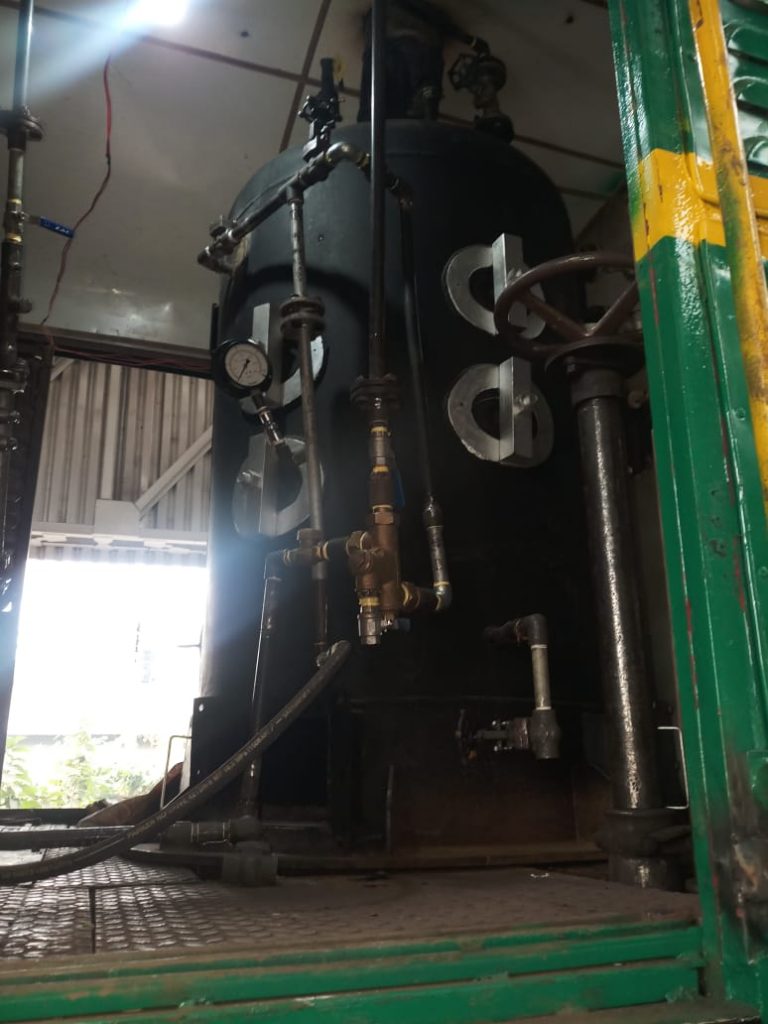 Such Instances gives us immense satisfaction and re ascertains the company's philosophy of taking up challenges and providing right solution keep our customers interest as our prime motto.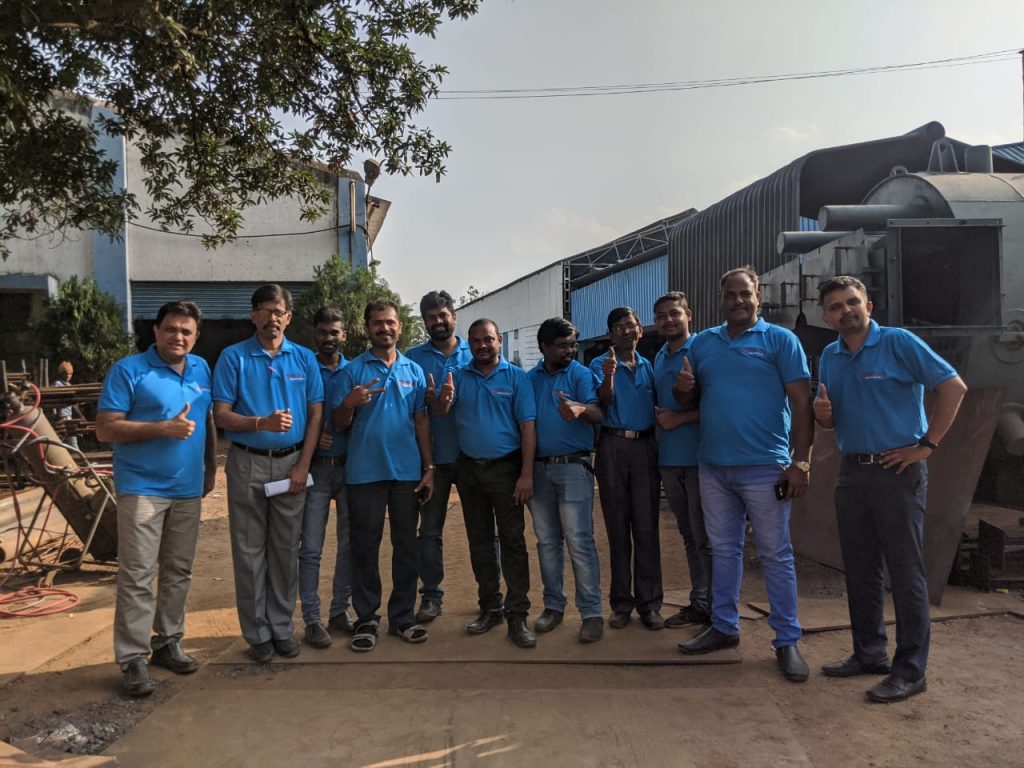 Team at Shanti Boilers & Pressure Vessels P Ltd,  believe in taking up the challenges, working on design engineering and more importantly being a solution provider then a product supplier.